NICE TO CONNECT WITH YOU AT CEDIA EXPO
CEDIA Expo 2022 was a success! We've met many of our valued customers, and presented our new products.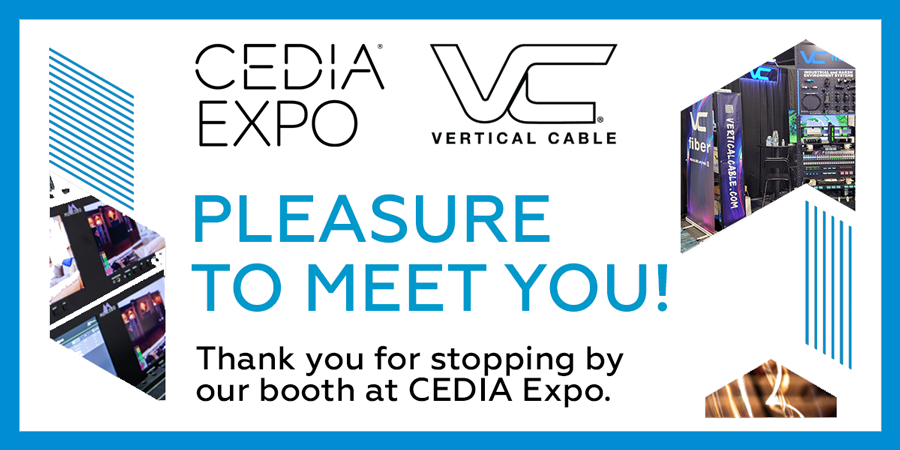 HIGH-DENSITY BLANK 1 RMU
48-PORT PATCH PANEL
Rack-mount modular 48-port keystone panels:
266-PKM02-D8 series
Key features:
Maximum 48-port 1-RMU termination density
Blank panels are compatible with all high-density types of keystone modules
Panels are factory labeled with port numbers
Front and rear mounting options for cable management bars (266-CFM series)
Each panel comes with a set of screws #12-24, x4 & #10-32, x4, and washers, x4
266-PKM03-D8 series
Key features:
Same as in 266-PKM02-D8 series plus label holders allowing using plain-paper inserts
OUTSIDE PLANT (OSP) TRANSITION BOXES
Optical Fiber OSP Transition Boxes: 1×4, 2×8, 2×16
268-OPB01 Series
Applications: outdoor (FTTx, CATV, etc.)
Materials: PC (polycarbonate), ABS (acrylonitrile butadiene styrene);
high-impact, UV-resistant, water-resistant
Available in three sizes.
We can pre-load with connectors you need for the project.
Thank you everyone who stopped by our booth! We were excited to meet you, and we look forward to hearing from you.