VERTICAL CABLE IS YOUR END-TO-END NETWORK SOLUTION
Try Our ETL Verified Channel with 25 Year Warranty!
Intertek (ETL Listed Mark) has certified that a Channel, built with the above Vertical Cable products, meets and exceeds ANSI/TIA-568.2-D standards.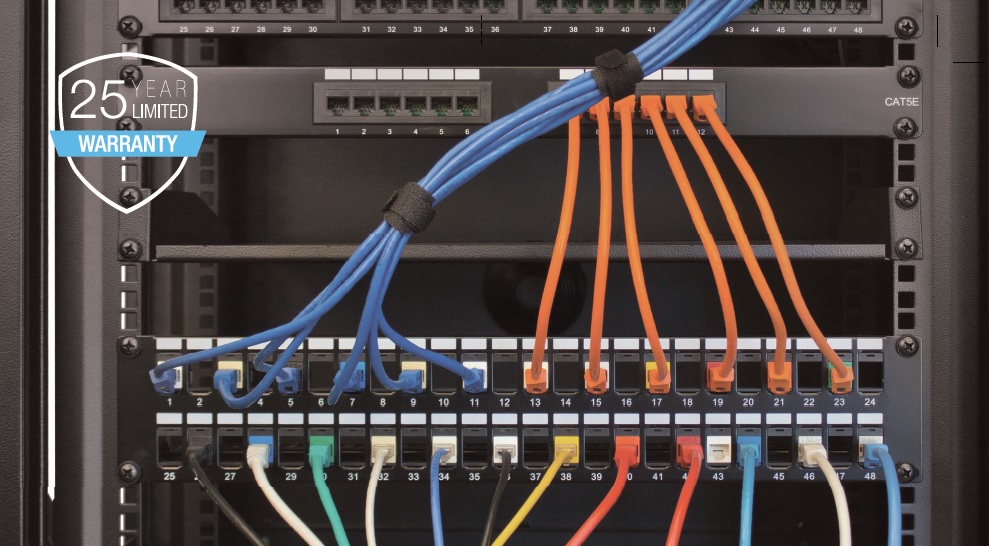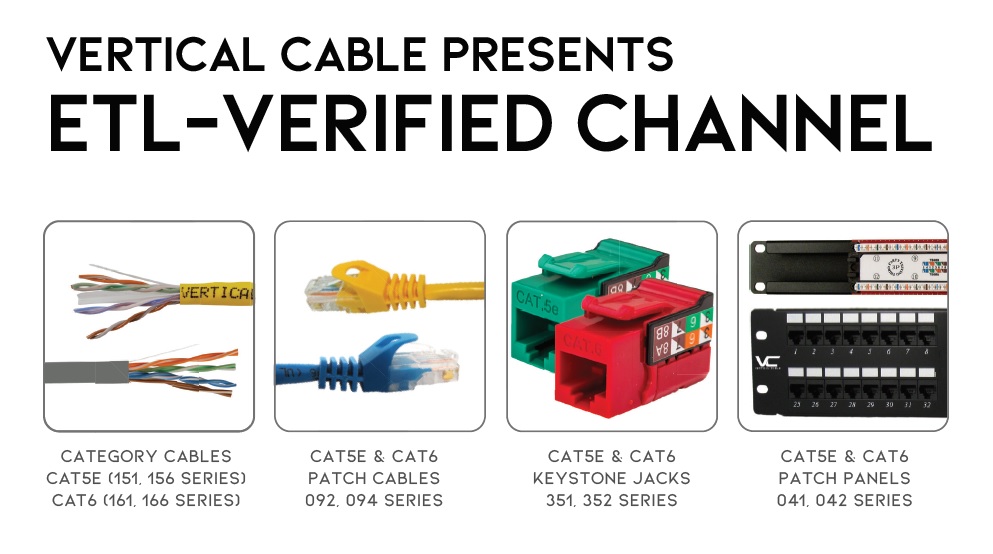 Our ETL-VERIFIED CHANNEL consists of :
Category Cables (CAT5E & CAT6 CMP, CMR)
Patch Cords (CAT5E & CAT6)
Keystone Jacks (CAT5E & CAT6)
Patch Panels (CAT5E & CAT6)
TAA COMPLIANT PRODUCTS BY VERTICAL CABLE – WIN MORE PROJECTS FROM THE GOVERNMENT
TAA COMPLIANT PRODUCTS by Vertical Cable:
Category Cables (CAT5E, CAT6 & CAT6A CMP, CMR)
Fire Alarm Cable
Plenum Control Cables
Speaker Cable (CL3R, CL3P)
Keystone Jacks (CAT5E, CAT6, CAT6A)
Two Post Racks
Fiber Optic Enclosures
Tools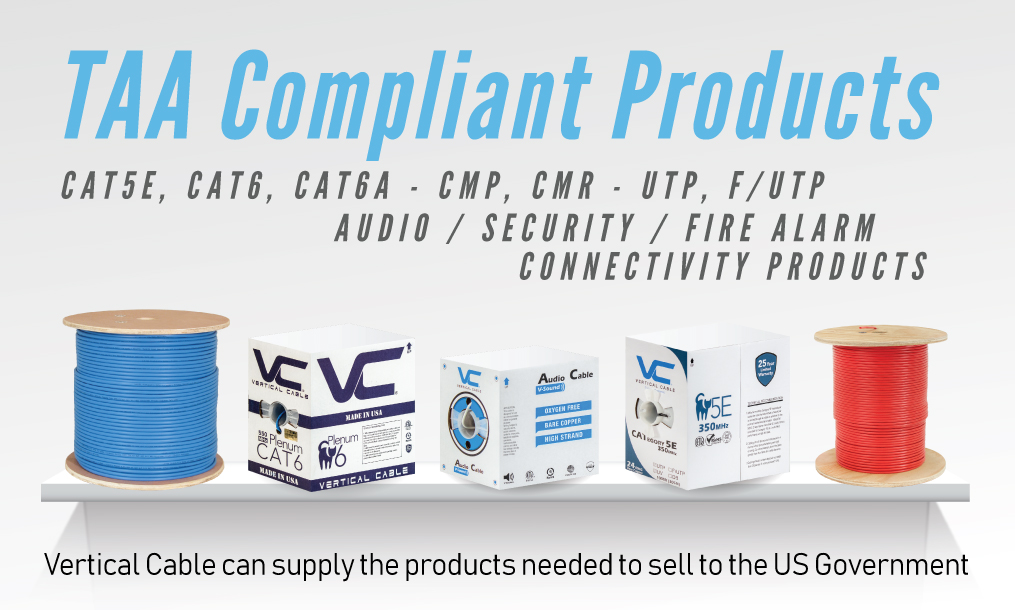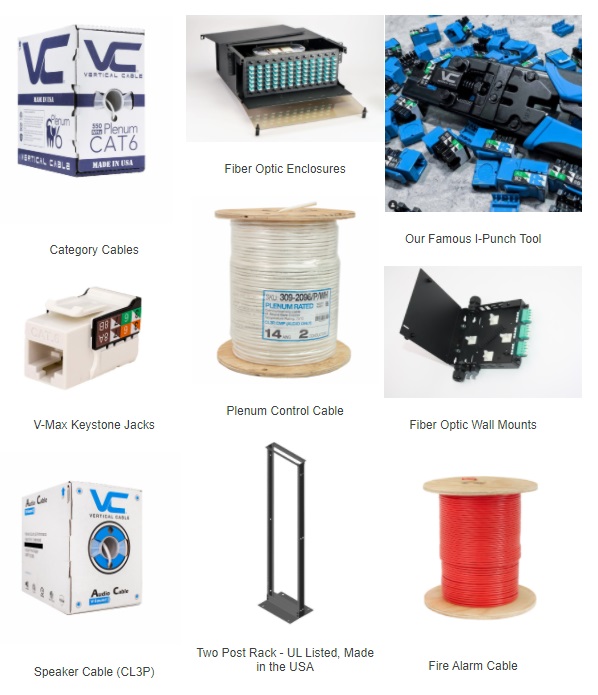 END-TO-END NETWORK SOLUTION
Vertical Cable carries thousands of SKUs – from RJ45 Plugs to Network Cabinets.
Try out our Made in the USA Cables: Audio/Security, CAT5E, CAT6 and CAT6A cables, Fire Alarm Cables.
Check out out famous I-Punch Tool and V-Max Keystone Jacks. We offer Lifetime Warranty on both.
Try our racks, cable managers, cabinets, enclosures.
We offer bulk Fiber Optic Cables, including Outside Plant and Tight Buffer.
And Fiber Optic Connectivity products:
enclosures, rack-mount panels, DIN-rail cassettes, support infrastructure, wall outlets and surface-mount boxes, pigtails, patch cords, industrial and harsh-environment systems.